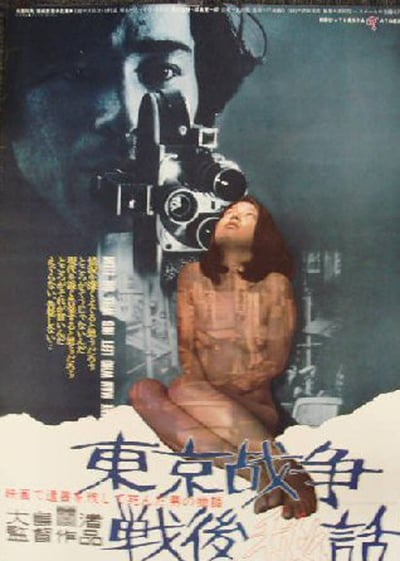 The Man Who Put His Will on Film (1970)
IMDB info
Language: Japanese
1.78 GB | 01:34:21 | 2500 Kbps | mkv | 602×456 | AC3, 48 Khz, 2 channels, 192 Kbps
Subs: English
Genres: Drama
A metaphysical mystery involving a university student's camera getting stolen, and the thief then committing suicide. Looking back upon the event, the situation comes to be questioned if it happened at all.
Title:The Man Who Put His Will on Film (1970)
Genres: Drama
Director:Nagisa Ôshima
Director:Nagisa Ôshima (story), Tsutomu Tamura (story), Masato Hara (screenplay), Mamoru Sasaki (screenplay)
Actors:Kazuo Goto, Sukio Fukuoka, Kenichi Fukuda, Hiroshi Isogai
Rating:7.2
Votes:476
Rated:N/A
Aesthetic and political rebel, Oshima is one of the most original directors now working in Japan. This is a metaphysical tale of a radical student filmmaker who succumbs to the illusion that he has committed suicide and left a film as his testament. Attempting to"decipher" this film and the "dead man's" life, he rapes his own girl (who plays along with the illusion to cure him) and retraces the "other man's" life by means of the film, only to find himself in his own birthplace.
The film testament proves incomprehensible. He therefore re-films it, intending to create a work superior to that of his illusory rival; but his girl, to save him, willfully interrupts and changes each scene. He finally realizes that he must kill the dead man — himself — in order to be free. Several key episodes, including sex scenes, are recreated by the protagonists in front of a screen showing the film testament so that they are projected onto their bodies. Throughout, the style is meticulously realistic, meticulously metaphysical.
– from Vogel's Film as a Subversive Art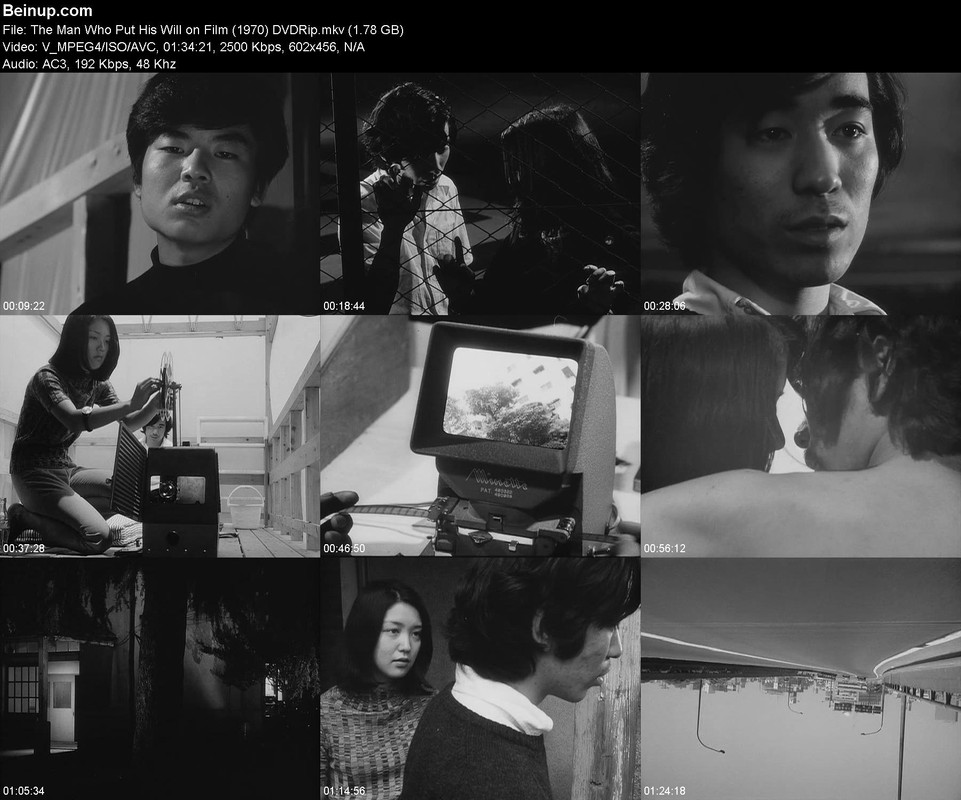 Download full movie The Man Who Put His Will on Film (1970) DVDrip for free
Download from NitroFlare
http://nitroflare.com/view/4E028236E06F483/Beinup.com_The_Man_Who_Put_His_Will_on_Film_1970_DVDRip.z01
http://nitroflare.com/view/136E3DCE7BE716A/Beinup.com_The_Man_Who_Put_His_Will_on_Film_1970_DVDRip.z02
http://nitroflare.com/view/FB15E73EA9220F2/Beinup.com_The_Man_Who_Put_His_Will_on_Film_1970_DVDRip.zip
Download from RapidGator
https://rapidgator.net/file/74bbb25a6b147299e8c249314d7ab7ad/Beinup.com_The_Man_Who_Put_His_Will_on_Film_1970_DVDRip.z01
https://rapidgator.net/file/ca3e5cc6ffba8c665a15f1532488329e/Beinup.com_The_Man_Who_Put_His_Will_on_Film_1970_DVDRip.z02
https://rapidgator.net/file/6c620fc202ac237915c312c172ef45a0/Beinup.com_The_Man_Who_Put_His_Will_on_Film_1970_DVDRip.zip