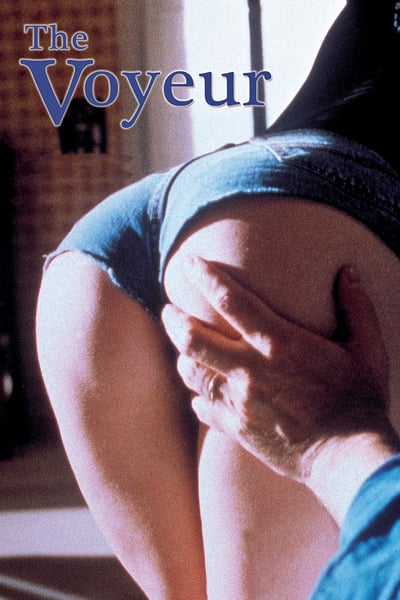 Tinto Brass – The Voyeur (1994)
IMDB info | TMDB info
Language: Italian, English
3.68 GB | 01:43:05 | 4786 Kbps | mkv | 1920×1080 | AC3, 48 Khz, 2 channels, 224 Kbps | Subs: English
Genres: Drama, Romance, Erotica | Country: Italy
At a college in Rome, a professor, nicknamed "Dodo" is in a deep depression. His stunningly beautiful wife has just left him for another man. Dodo wants her back very badly and has erotic daydreams about her. A beautiful young student in his class asks him for a ride home and seduces the lucky man, but still he wonders about his wife and her lover. Wile visiting his father he meets his dad's very sexy live-in nurse who takes care of much more then his broken leg. She tells Dodo of a beautiful young woman whose been having a sexual relationship with his father?
Title: The Voyeur (1994)
Genres: Drama, Romance
Director: Tinto Brass
Writers: Tinto Brass, Alberto Moravia (novel)
Actors: Katarina Vasilissa, Francesco Casale, Cristina Garavaglia, Raffaella Offidani
Rating: 5.7
Votes: 2652
Rated: Not Rated
The story of erotic films in the 1990s is largely a very sad one. American main stream cinema seems to avoid the subject altogether, B movies are obsessed with coupling sex with violence and death, and the typical porno is as exciting as drying paint. But there are a few exceptions, most notably the films of Tinto Brass, and this film here is a prime example.
What is so unique about Brass' films of this decade (and to a slightly lesser degree his 1980s films as well) is how they manage to combine eroticism with an explicitness that is close to hardcore porn, and that without ever looking seedy or overly stylish. Greatly supporting this effect are the music of Riz Ortolani and the excellent cinematography by Massimo Di Venanzo. With L'Uomo che guarda Brass seems to be telling the porno makers: "this is how a sex film can and should look like
he UK certificated version of this is about 8 minutes shorter than the original, but even that version would have no chance of an R rating in the USA. The quality of the English dubbing is a bit better than usual, but still we have to endure the traditional incomprehensible fake American accent for the leading male as in so many Italian films.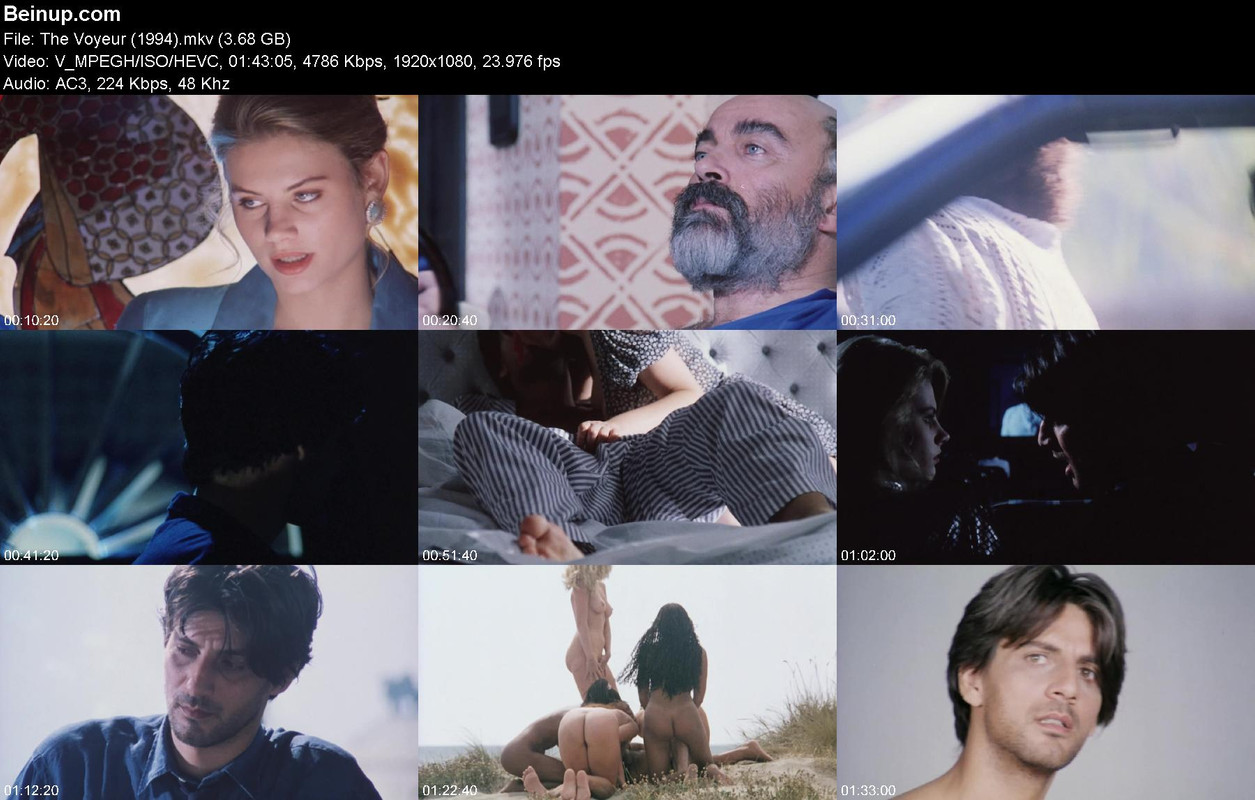 Download full movie Tinto Brass – The Voyeur (1994)
Download from NitroFlare
http://nitroflare.com/view/7C2F2CAA3391A23/Beinup.com_The_Voyeur_1994.zip
Download from RapidGator
https://rapidgator.net/file/beb3e6d0f66680c11d6ea60b54482bc0/Beinup.com_The_Voyeur_1994.zip